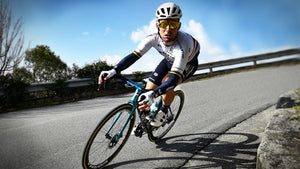 Team Astana – A New Family
Mark Cavendish is one of the greatest sprinters of all time. And, in spite of his age and lengthy career, he's still keen to race his bike. Moreover, he's capable of winning, which is why he has been given a new place with Team Astana. A new family.
FAN FAVORITE
Part of Mark Cavendish's success and longevity in the sport is recognizing the support network around him. And that also means acknowleding his fans the world over.